Zylkene is a pet calming supplement that contains a natural ingredient derived from a protein in milk that's clinically proven calming properties to help relax cats and dogs.
Millions of new pet owners entered the pet-calming product market during the pandemic and the opportunity to capitalise on these new pet owners was significant. We needed to increase brand/product awareness and drive sales of their pet calming treatment, Zylkene, via a website redesign and a fully integrated digital campaign.
The pandemic saw over 3.4m new pet owners, and with it, demanding experiences for nervous pets. This presented a perfect opportunity for Zylkene to provide a helping hand to ease stressful situations for pets and provide peace of mind for owners.
Our challenge was to educate potential consumers about triggering stressors for pets where Zylkene could be helpful, and reassure pet owners that Zylkene was safe, easy to use and would truly benefit the well-being of their pet.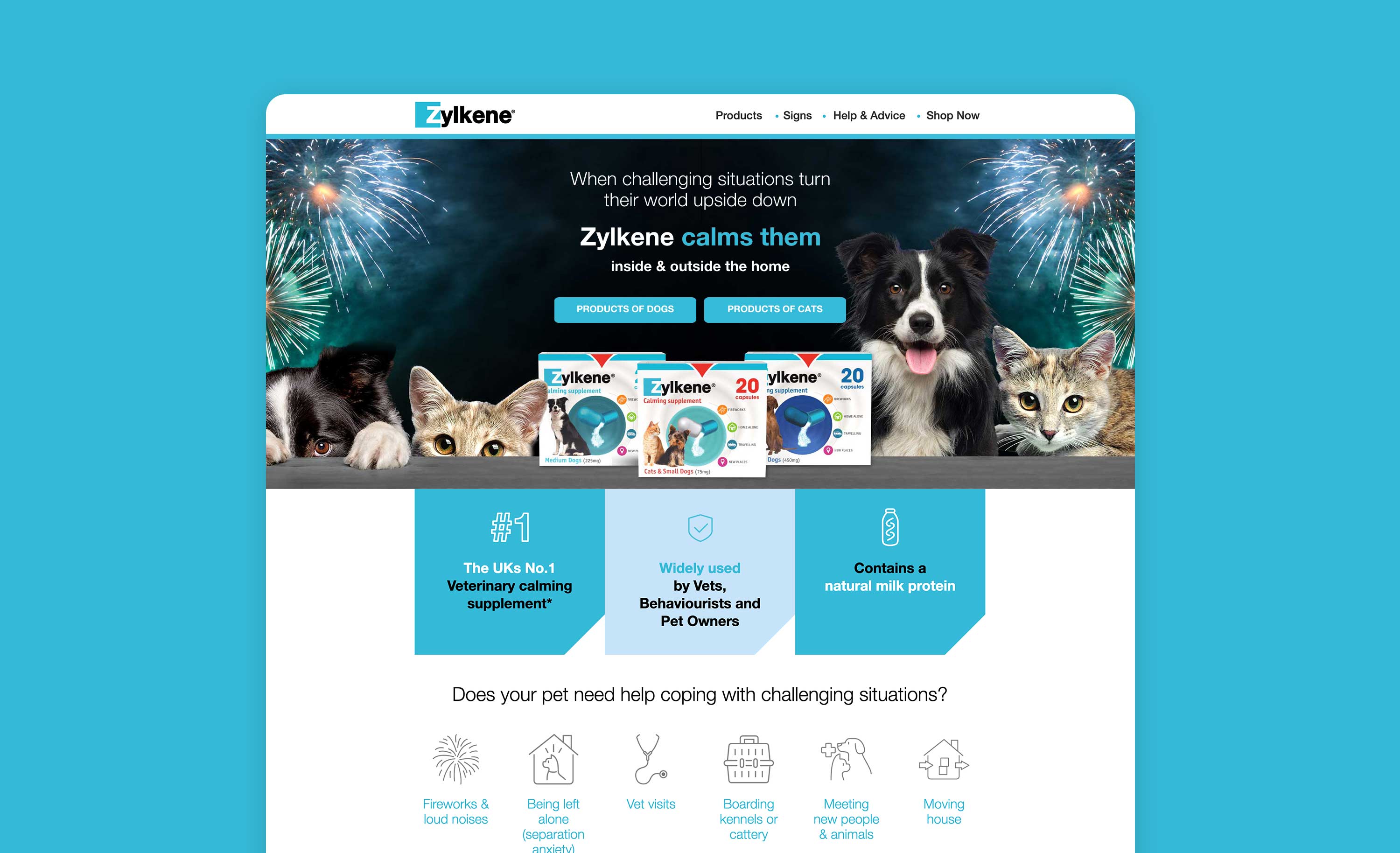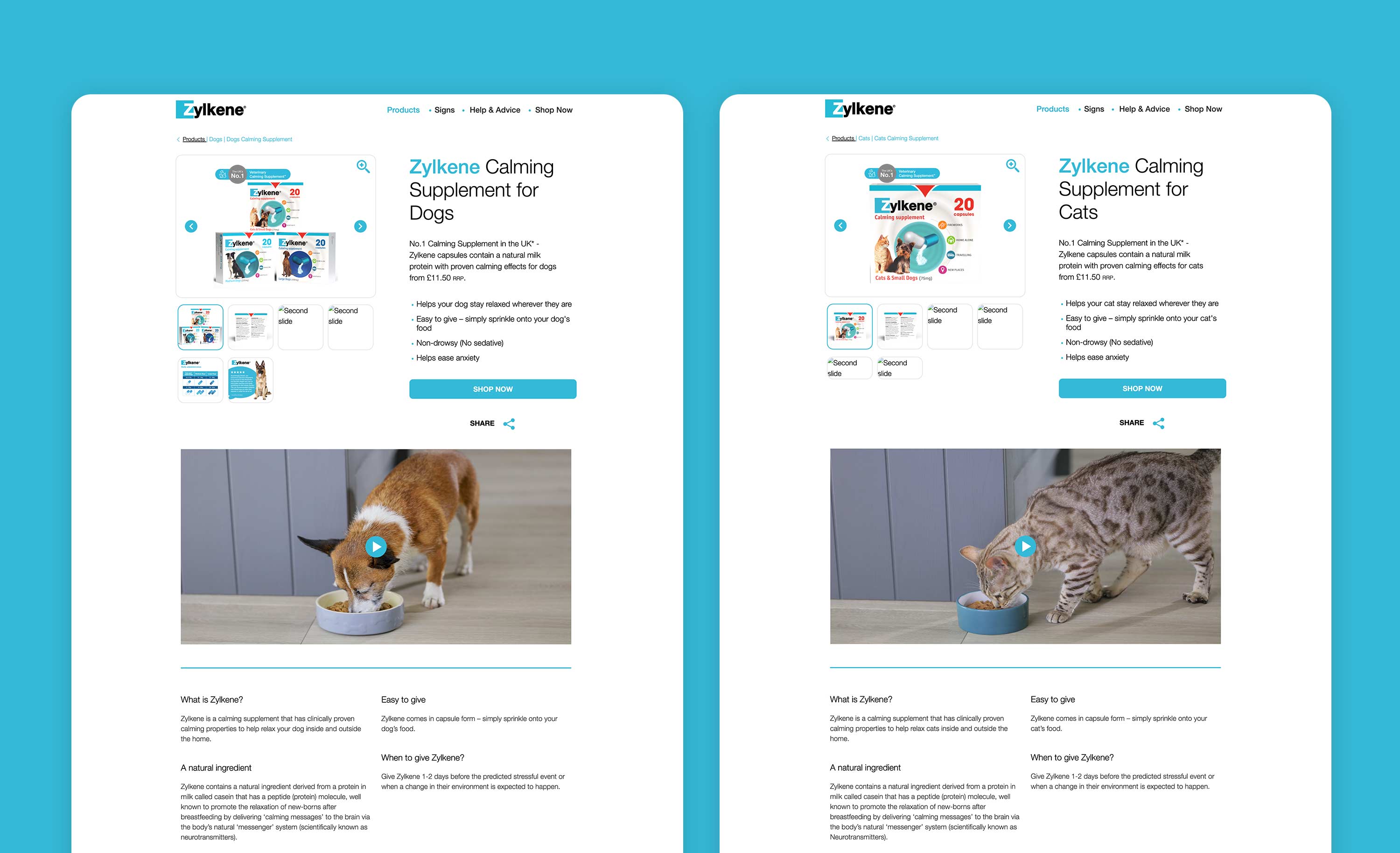 Thousands of searches are made each month relating to pet anxiety, usually made in times of distress, such as 'How to' questions on calming a cat or dog. We had the opportunity to support pet owners in moments of need and stand out as the brand supporting pet well-being, providing reassurance in moments that matter.
With this knowledge, we activated a digital marketing campaign across multiple channels that indexed highly with our audiences' media consumption behaviours, including Facebook & Instagram, Twitter, TikTok, Google Search/Display, and YouTube. We complemented this activity with Paid Search and Display advertising.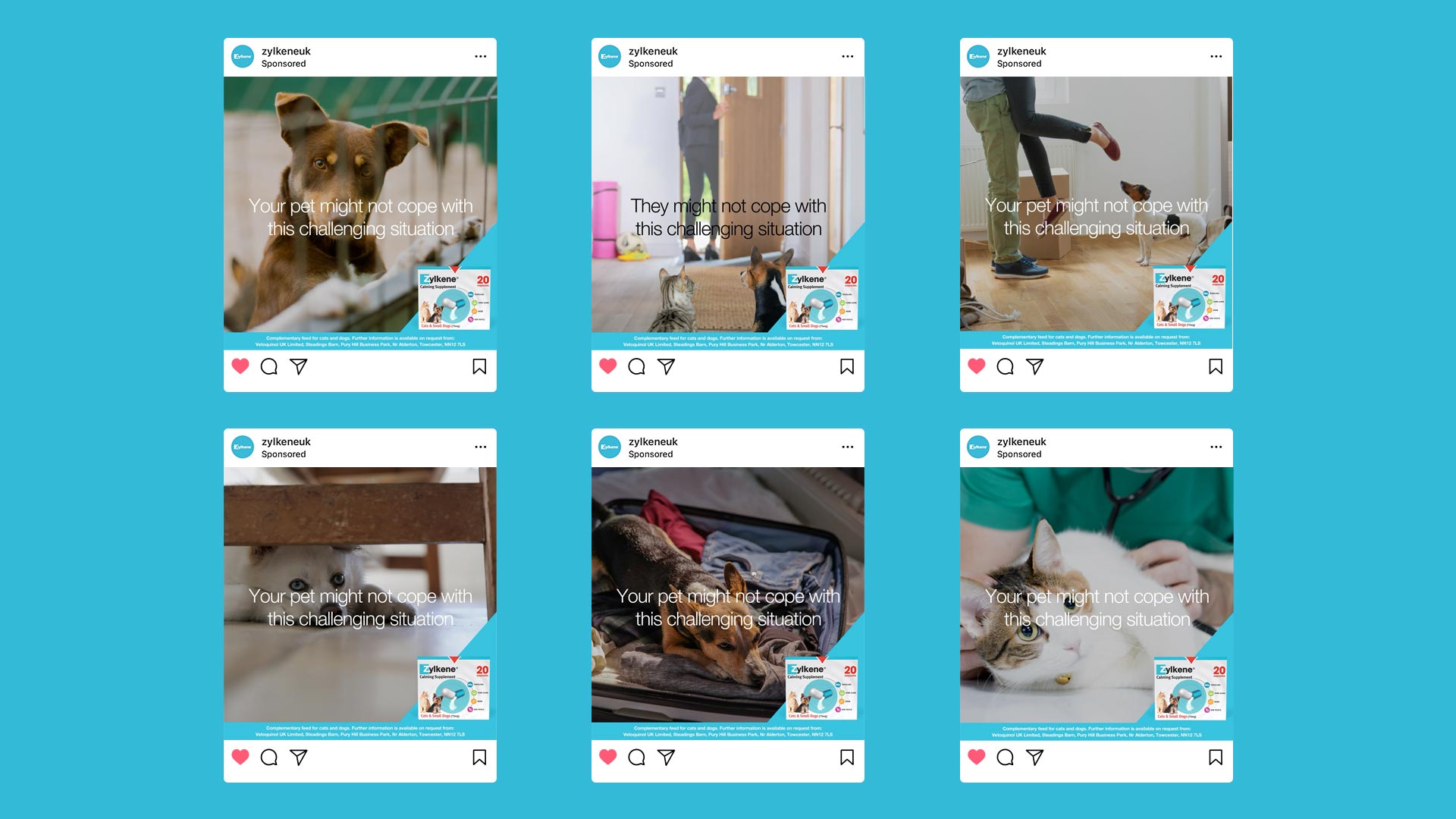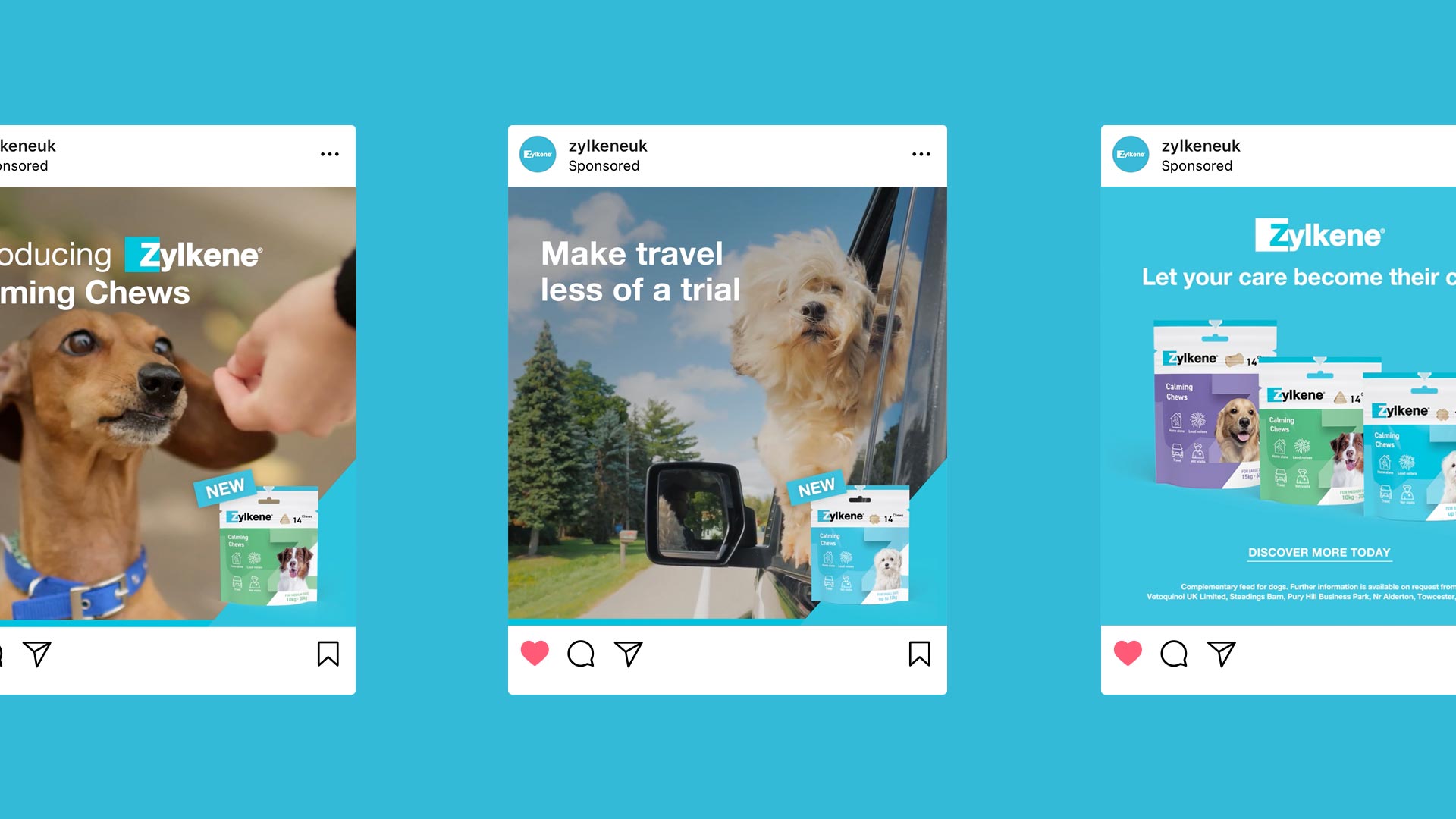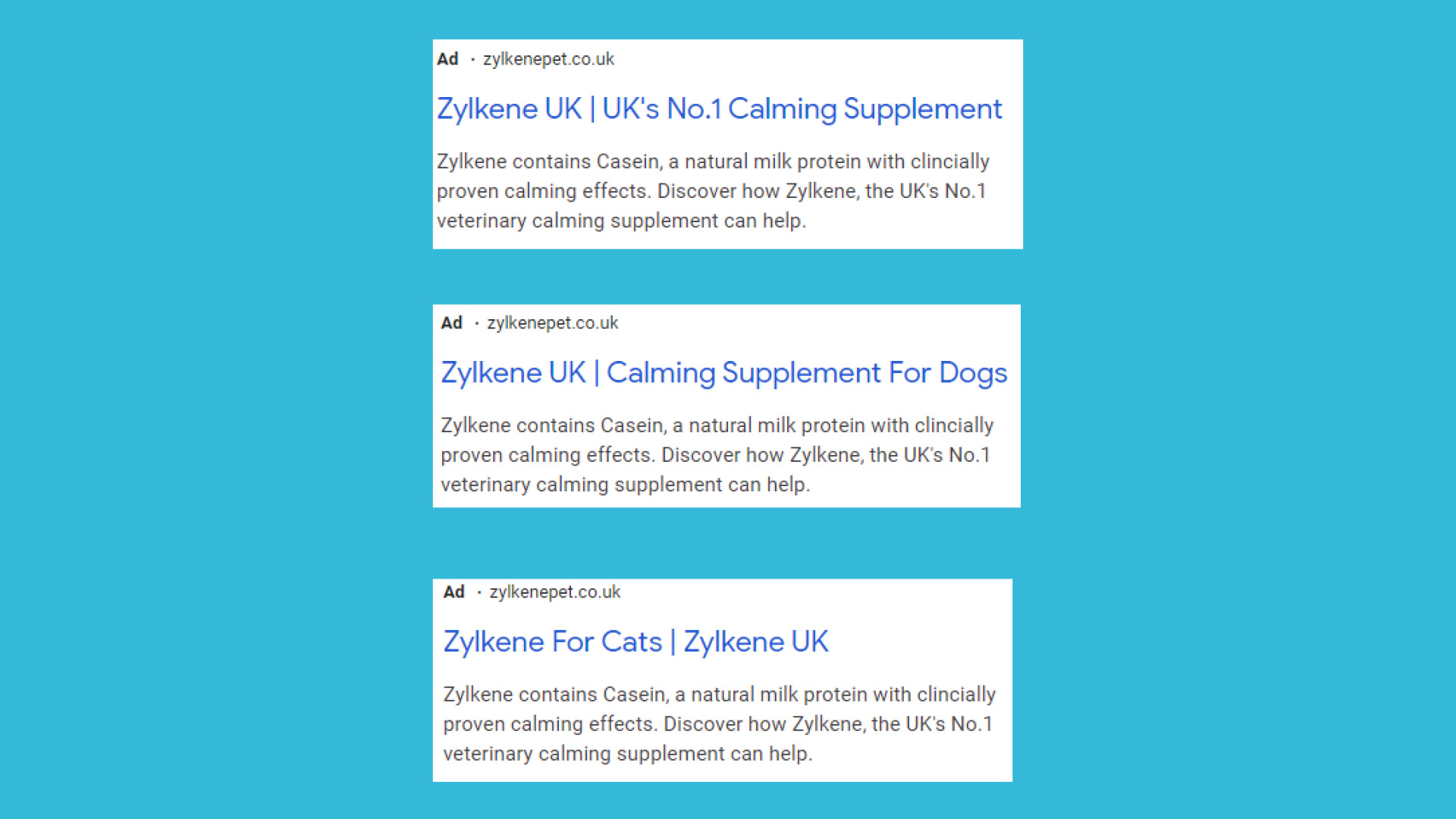 Our 'test and learn' approach selected channels based on their optimum creative flexibility, so we could be as reactive as possible to varying pet behavioural trends, for example, back to work messaging when restrictions were eased and fireworks messaging in October and November.
In addition, we also redesigned their website to reflect more relevant elements of the campaign – and showcase more product benefits too. We included extra content where potential customers could discover specific use-cases for Zylkene and how the supplement worked. And finally, we made the signs of stress and anxiety pages much more intuitive and reassuring for pet owners.  
Website engagement:
11% purchase intent increase YOY
29m impressions within the campaign period
151,107 site visits
87% of sessions on site were new users, an increase of 176% YOY