The Royal Highland Show is one of the UK's biggest events and is a showcase of the best of Scotland's farming, food and rural life.
We've worked with The Royal Highland Show for several years, and this year, we were tasked with driving attendance to the first fully in-person Royal Highland Show since the pandemic. The show has always been a popular event, but in 2022, we were faced with two new challenges. 
We noticed throughout 2022 that a new attitude to event bookings had led to a steep rise in last minute confirmations, which you can read more about.
There was also the additional challenge of cutting through a busy summer schedule – with holidays abroad back on – as well as many cancelled and postponed events returning in 2022, so we needed to make sure The Royal Highland Show didn't get drowned out. With a 68% decrease in our media budget from 2019, we knew our campaign would have to be highly effective to drive a ticket sell-out.
This year, the Royal Highland Show celebrated its 200th anniversary. We used the show's longevity to demonstrate its long-term value to the farming community, whilst encouraging prospective visitors to buy tickets to celebrate such an important milestone.  
Our creative strategy was designed to draw on the assets utilised over the past 200 years, with posters and archive footage featuring heavily to showcase the heritage and history behind the show.
Our '200 Years in the Making' campaign was activated across Facebook, Instagram, Twitter, Google Display, TikTok and native channels. We put a focus on video formats to promote engagement and recall, and ensured a consistent experience with The Royal Highland Show website.
Last year, Dog helped to take The Royal Highland Show Online with a brand new website highlighting all live stream content. This year, we have updated all of our existing TV assets to match the RHS 200 Creative, which can be seen on the Royal Highland Show live streams.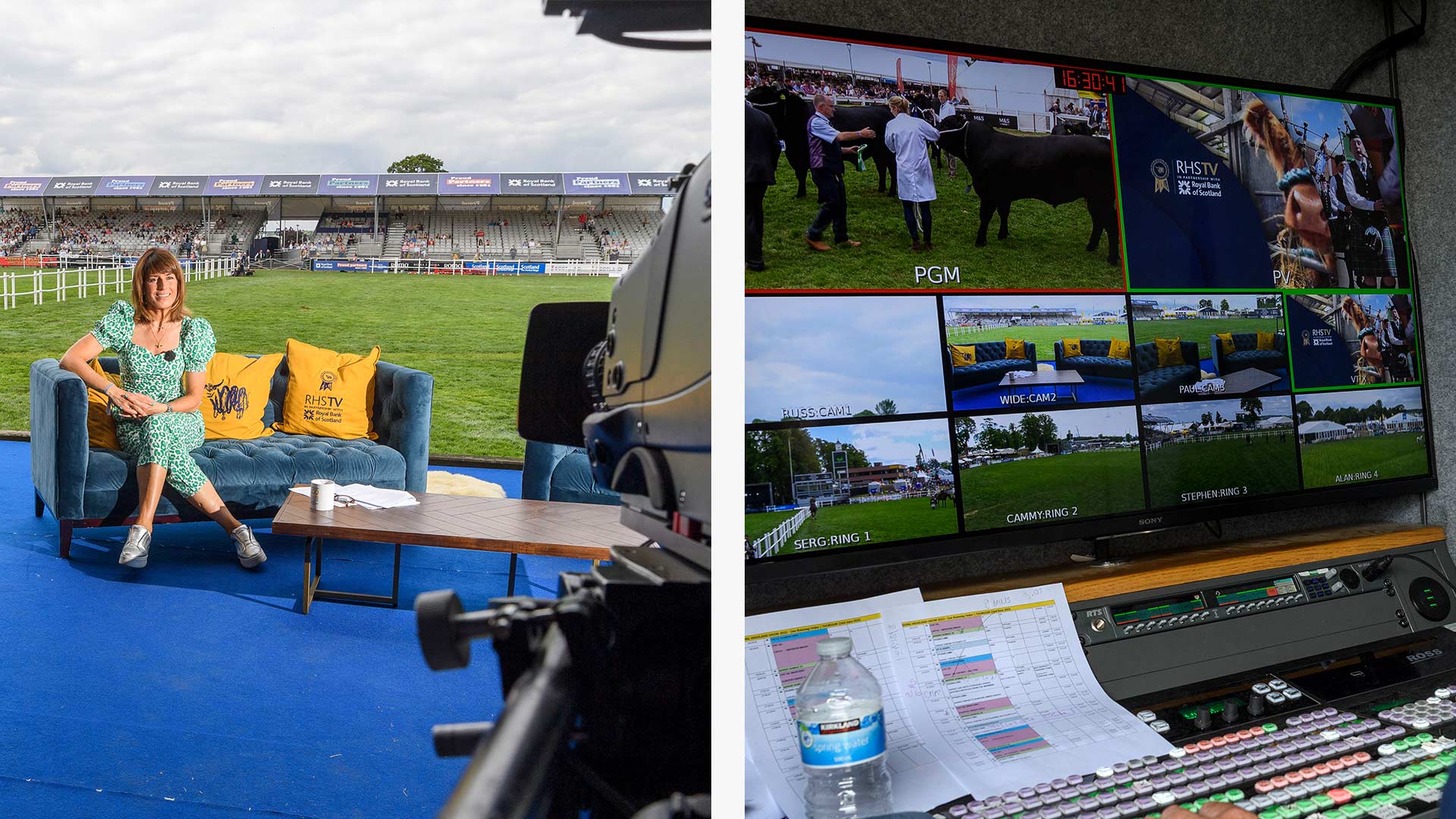 Our media plan was tailor-made to leverage a small budget but still create a big impact – and we designed a flexible and reactive plan that could pivot quickly towards advertising platforms where budget could be easily shifted as and when required. 
The campaign was also activated on OOH sites across Scotland in key locations where footfall was high, including city centres and near various arts, culture and entertainment venues to capture audiences interested in ticketed events. Our OOH activity included transport formats – namely the Edinburgh Tram and Bus Supersides – that bolstered the reach and frequency of our campaign in key locations. We also used auction-house advertising to capture those within the agricultural industry, paired with ad placements in key trade press titles to promote the show's return.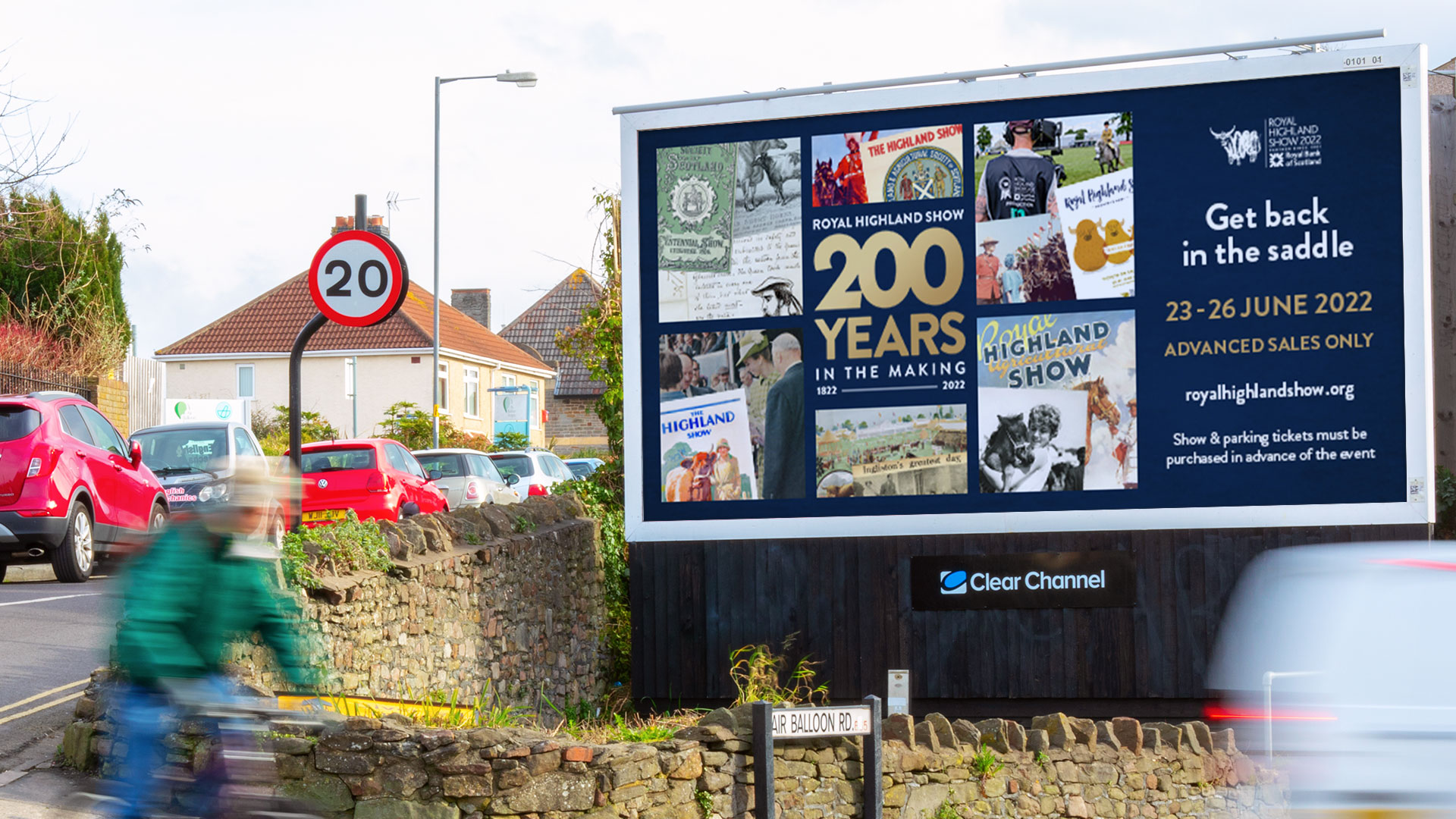 We further amplified these key messages with a radio package that delivered a high national reach on a small budget. We hand-selected stations that gave us the best coverage of key locations in Scotland, and even managed to over-deliver on our booked impressions to really spread the word. 
In previous years, we would also urge potential visitors to book tickets as early as possible, this year, we knew consumers were waiting much longer before booking. To respond to this change, we held off spending the majority of our media budget until just a few weeks before the show. This proved to be a valuable use of budget, with last minute clicks to the ticket booking site up by 100% compared to 2019.  
Dog adapted the "200 years in the making" creative to fit Edinburgh's Trams. The tram wrap features more artwork and key events from throughout the Show's history.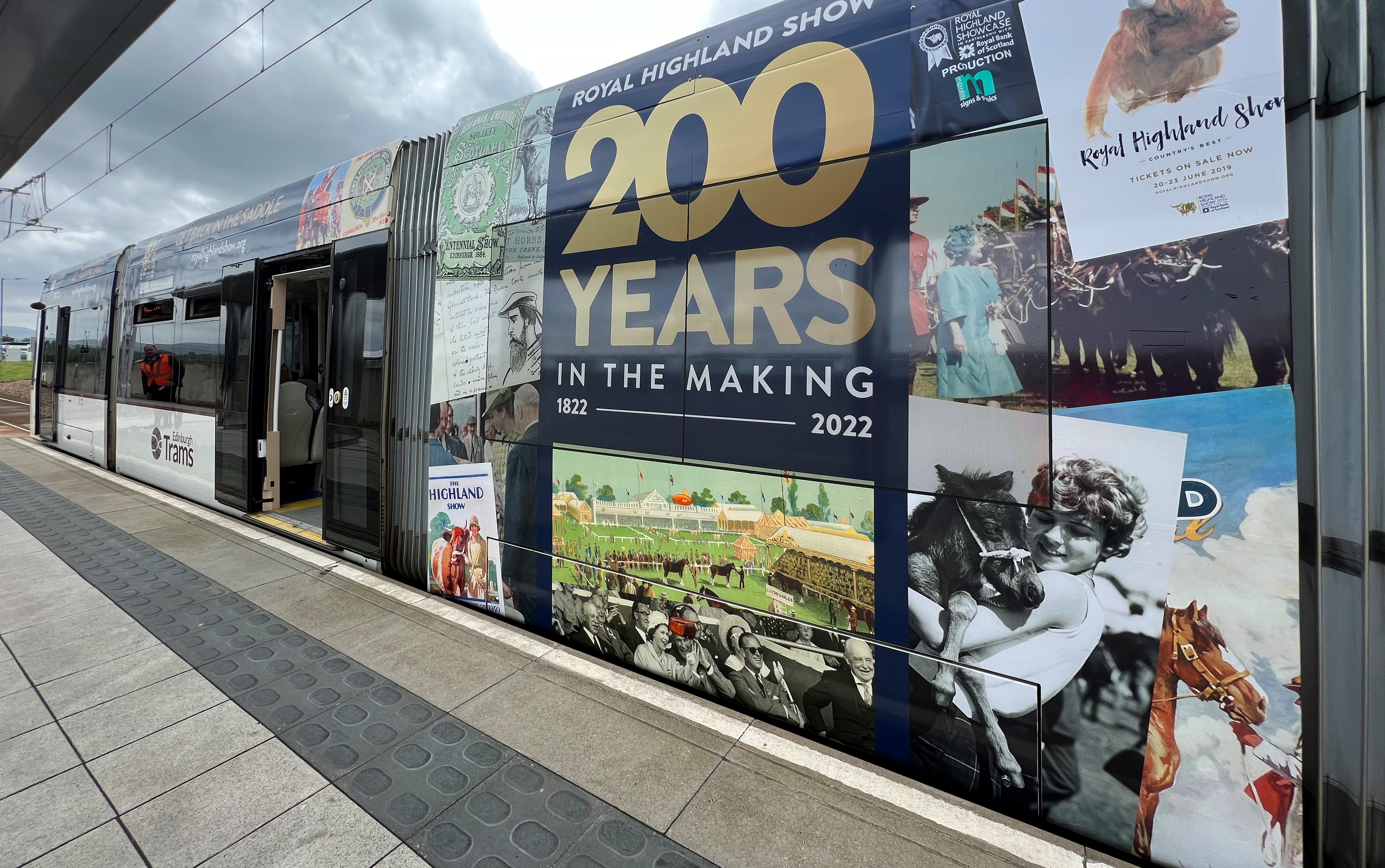 Despite our challenges, including a significantly reduced media budget, the Royal Highland Show was a sell-out event, with our campaign cutting through busy summer schedules. 
Visits to the Royal Highland Show website were up 15% on the last in-person show, with click through rate up by 52%. Our flexible media planning also allowed us to reduce CPCs by 53% – so we were able to drive visitors in a much more effective way. 
Everyone on our team was delighted to play a part in bringing the agricultural industry back together and promoting an event that everyone could truly enjoy.