SSE Energy Solutions offers a full suite of solutions for businesses and organisations to help them achieve their sustainability goals. With everything from 100% renewable energy tariffs to EV workplace charging solutions and solar and battery projects, their 'whole systems thinking' approach aims to connect the dots across our energy infrastructure to help businesses reach net zero targets.
Having recently launched a new website, SSE Energy Solutions was struggling to compete in organic search against the larger energy providers in its space. Dog has been working closely with both the Business Energy and Distributed Energy teams at SSE Energy Solutions to grow organic search traffic and build SEO expertise within their digital teams, with some fantastic results in the first year of our partnership.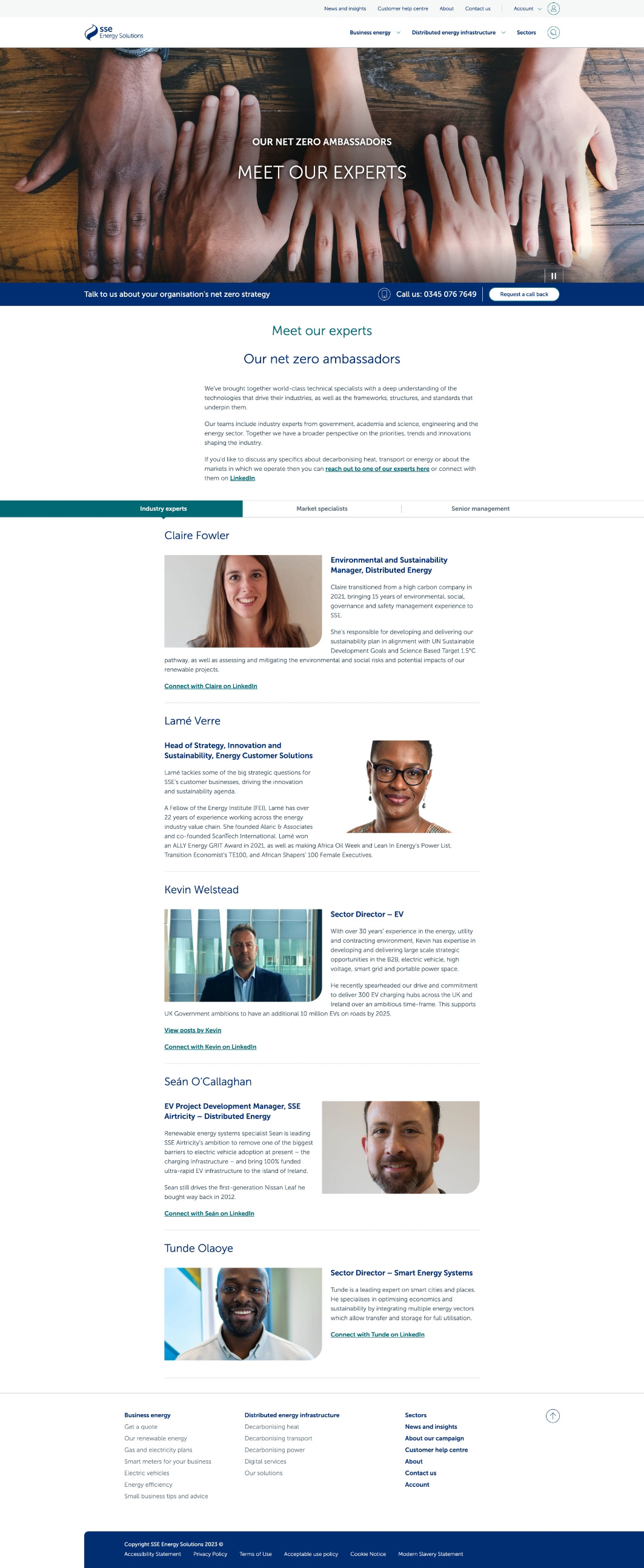 An initial strategy definition reviewed the market and competitive landscape, while keyword research identified areas of opportunity and growing search trends in the sector. We saw that while the new website was achieving most areas of technical SEO best practice, website content struggled to connect with core audiences and was often not well-optimised for SEO.
We developed a website content strategy and delivery process to enable to the ongoing creation of website content across priority topic areas. Working closely with content teams at SSE Energy Solutions, we've been developing content that engages readers by solving their problems, speaking their language, and showing the wealth of knowledge and expertise at SSE Energy Solutions. 
At Dog, we don't believe SEO can ever be effective working in isolation. And that's why we spent a great day with SSE Energy Solutions at their Reading HQ, training digital teams to ensure everyone had the ability to develop website content that met SEO best practice.    
We also configured Google Analytics 4 for the SSE Energy Solutions website, giving the company much greater insight into website and channel performance from first visit through to online conversion.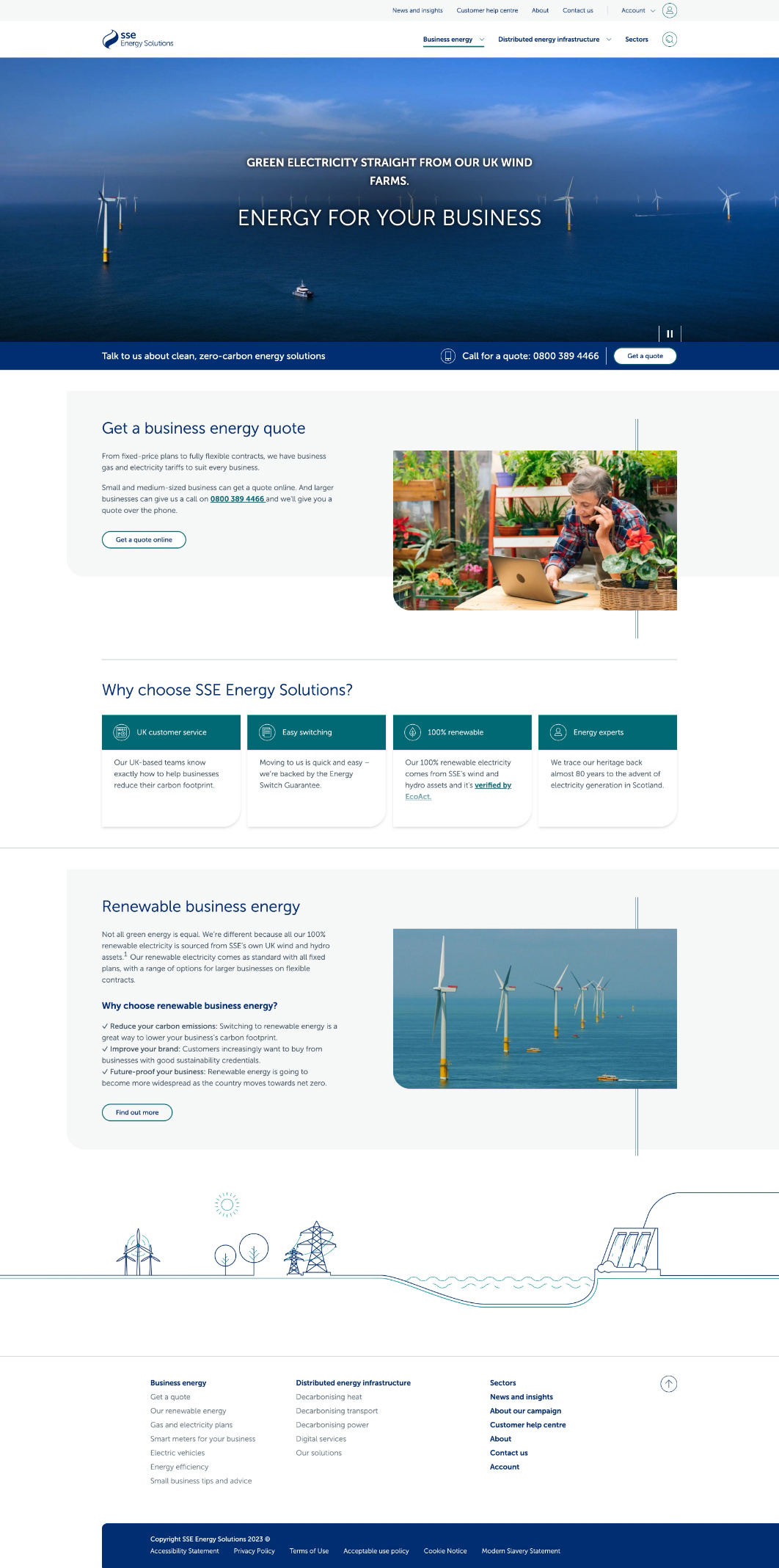 After one year of partnership, we've seen some great results. Organic search traffic has grown by 120% year-on-year, website engagement has consistently improved and, together with the teams at SSE Energy Solutions, we've developed some fantastic new website content that inspires businesses to achieve net zero.