The award-winning Isle of Harris Gin is only distilled in one place, their distillery in Tarbert. Each bottle of their spirit is made using local water and botanicals, making it truly one of a kind. At Dog, we've been on a journey with the brand for several years, first with a brand new website design and e-commerce site using ShopifyPlus and now with their marketing strategy, design and paid media.
In 2022, we oversaw a marked change in strategy for the brand. Harris Gin became available in retail for the first time through premium drink stockists, moving away from their click and collect offering and bringing the gin closer to their customers than ever before.
We did a deep dive into consumer and market trends and found that people were becoming increasingly more likely to drink spirits at home in 2022, but with the increased cost of living those who traded up to premium spirits brands over 2020 and 2021 would begin to disappear if they saw their brand of choice as a luxury. Our research also showed that a strong retail presence was important for brand visibility in times of economic hardship, particularly for the white spirit category.
These findings showed us three things:
The brands shift to retail happened at a good time to help maintain visibility amongst those with the buying power to purchase the product.

We needed to develop a creative platform to encourage at home consumption this winter.

We needed a media strategy that would reach audiences in places beyond social media (in the real world) that would support retail and build brand awareness.
We helped the brand develop their 'Winter Ceilidh' mechanic as the key consumption moment for Winter 2022. In Gaelic, 'ceilidh' literally means 'to visit'. We used this to showcase moments of connection, sharing, and warmth over the winter period. This played well into people's increased likelihood to enjoy the product at home with loved ones, and allowed us to celebrate the joy of connection for the first winter in 2 years.
Our audience research indicated the need for a more diverse media mix, with outdoor and audio required to better reach our more premium audience. We used targeted outdoor and audio to promote retail availability in key cities, and nationwide coverage Classic FM to promote the ceilidh concept to a much wider audience and share the opportunity to visit the island and distillery in 2022.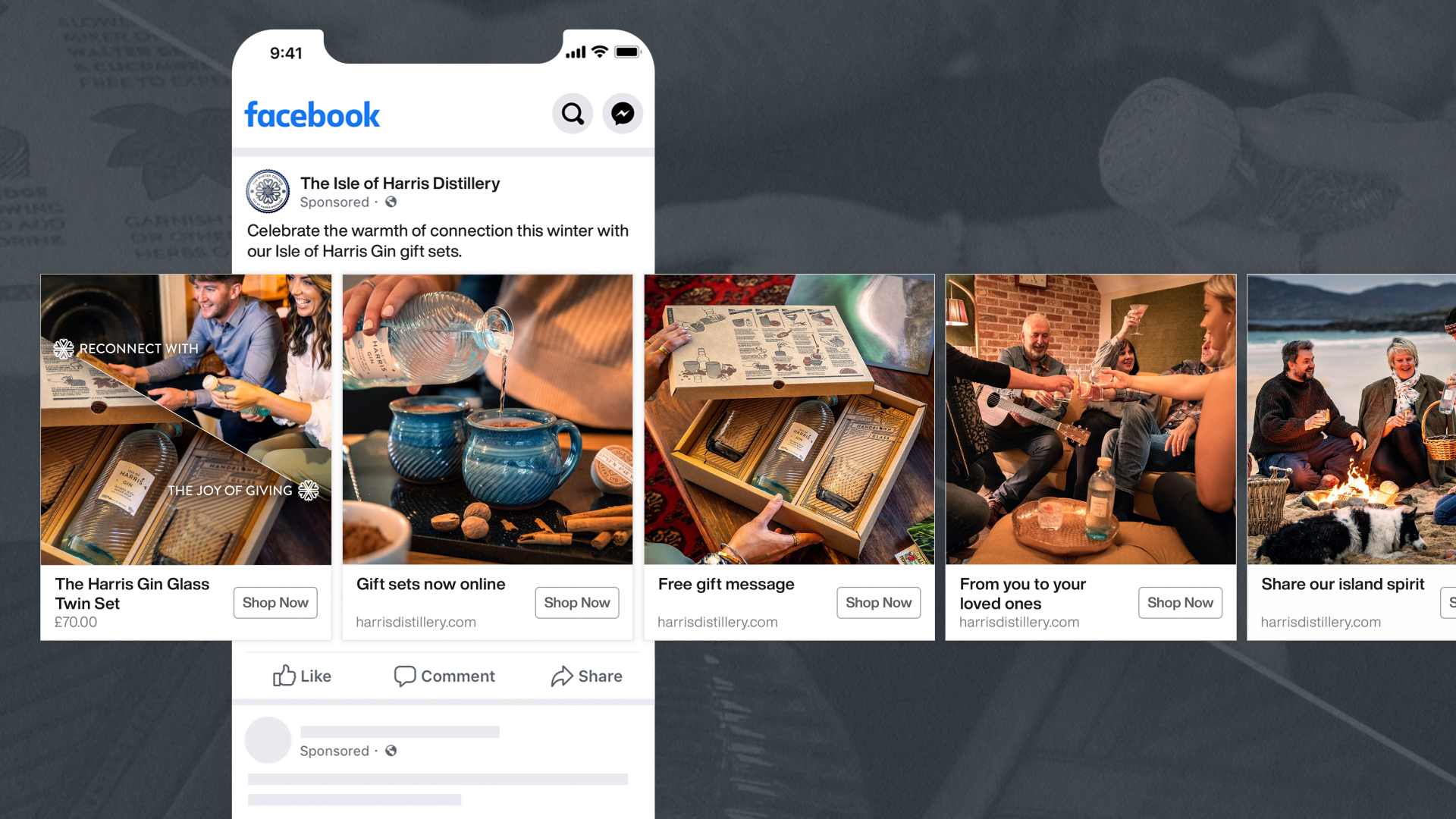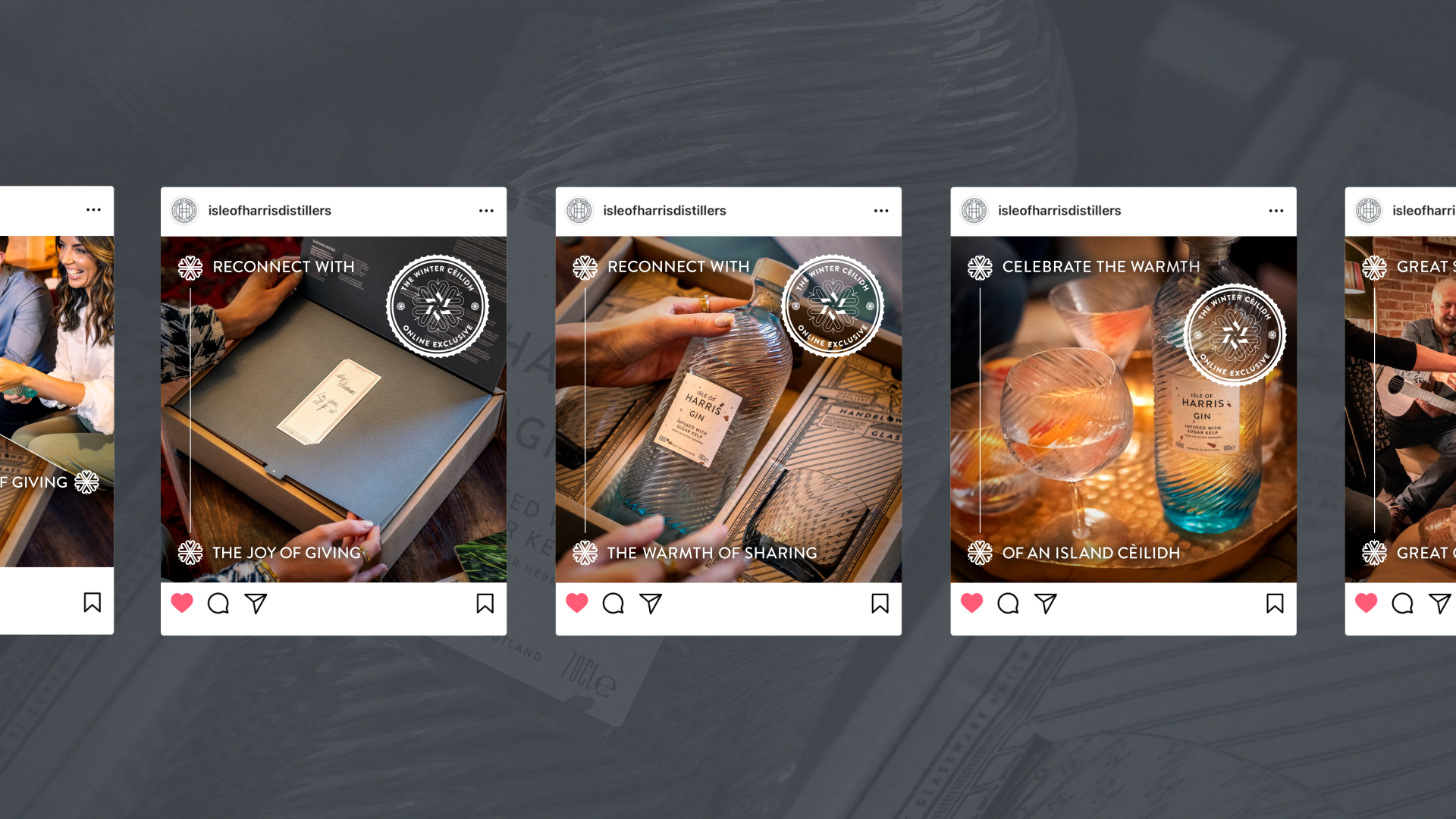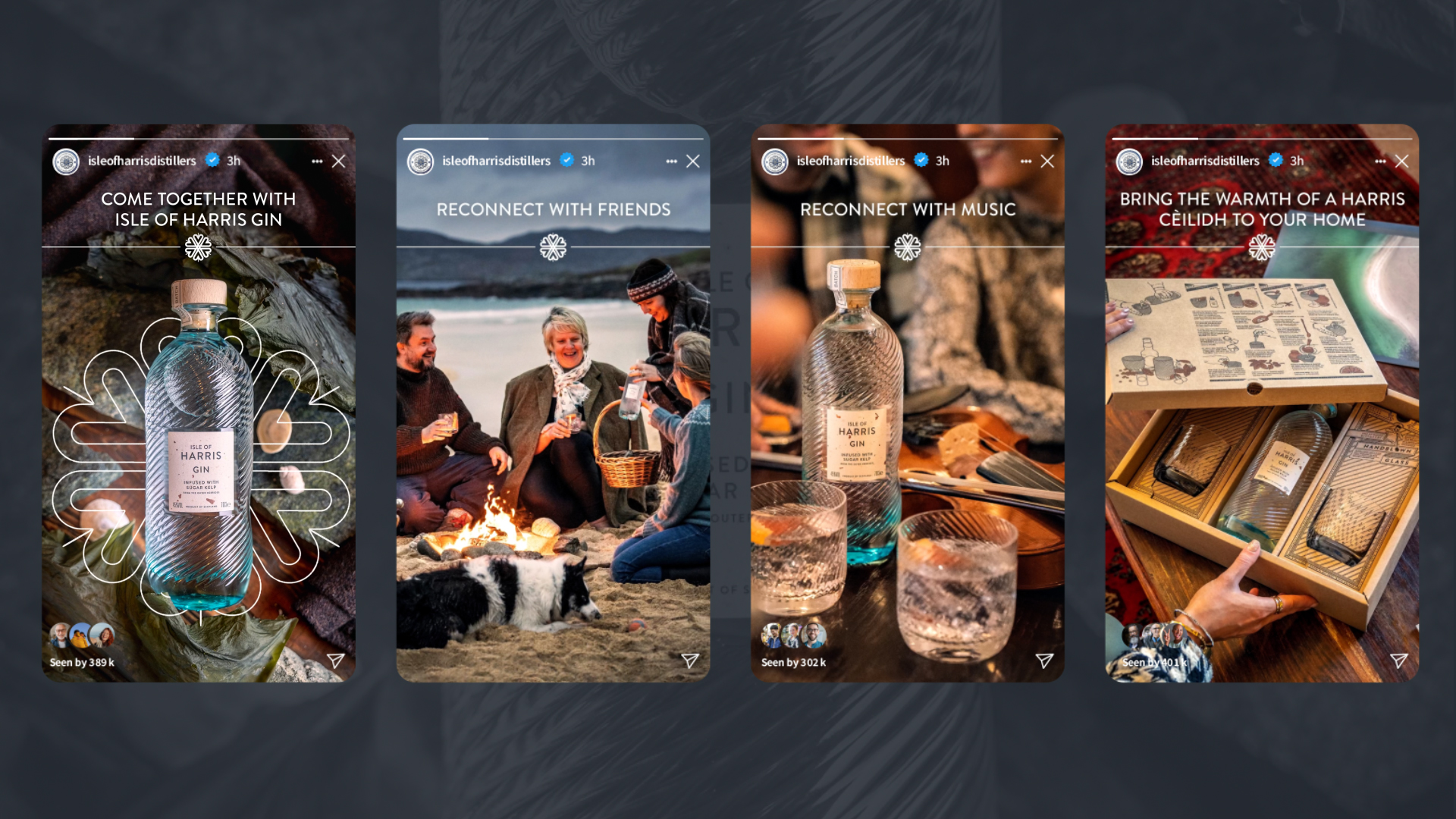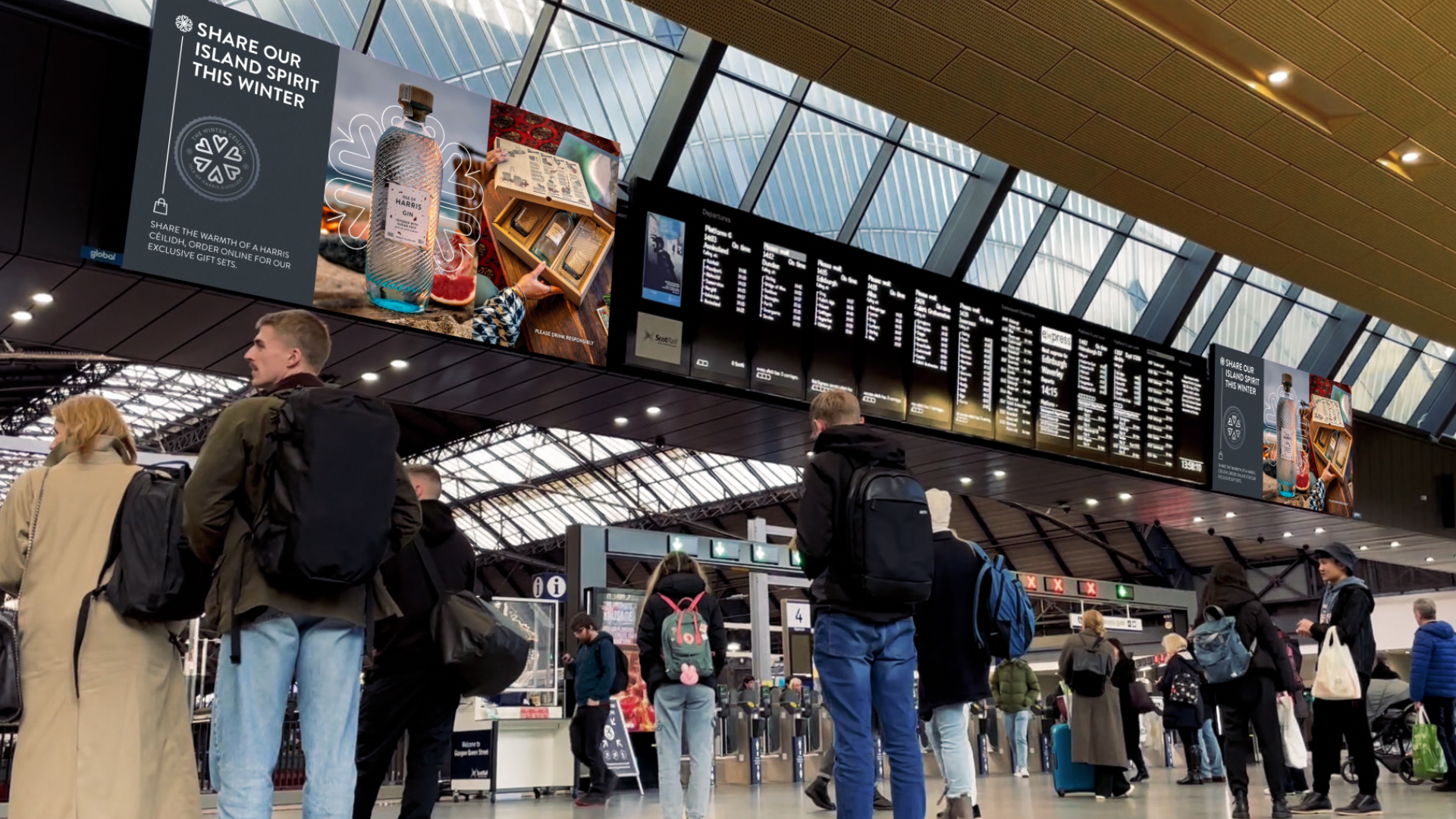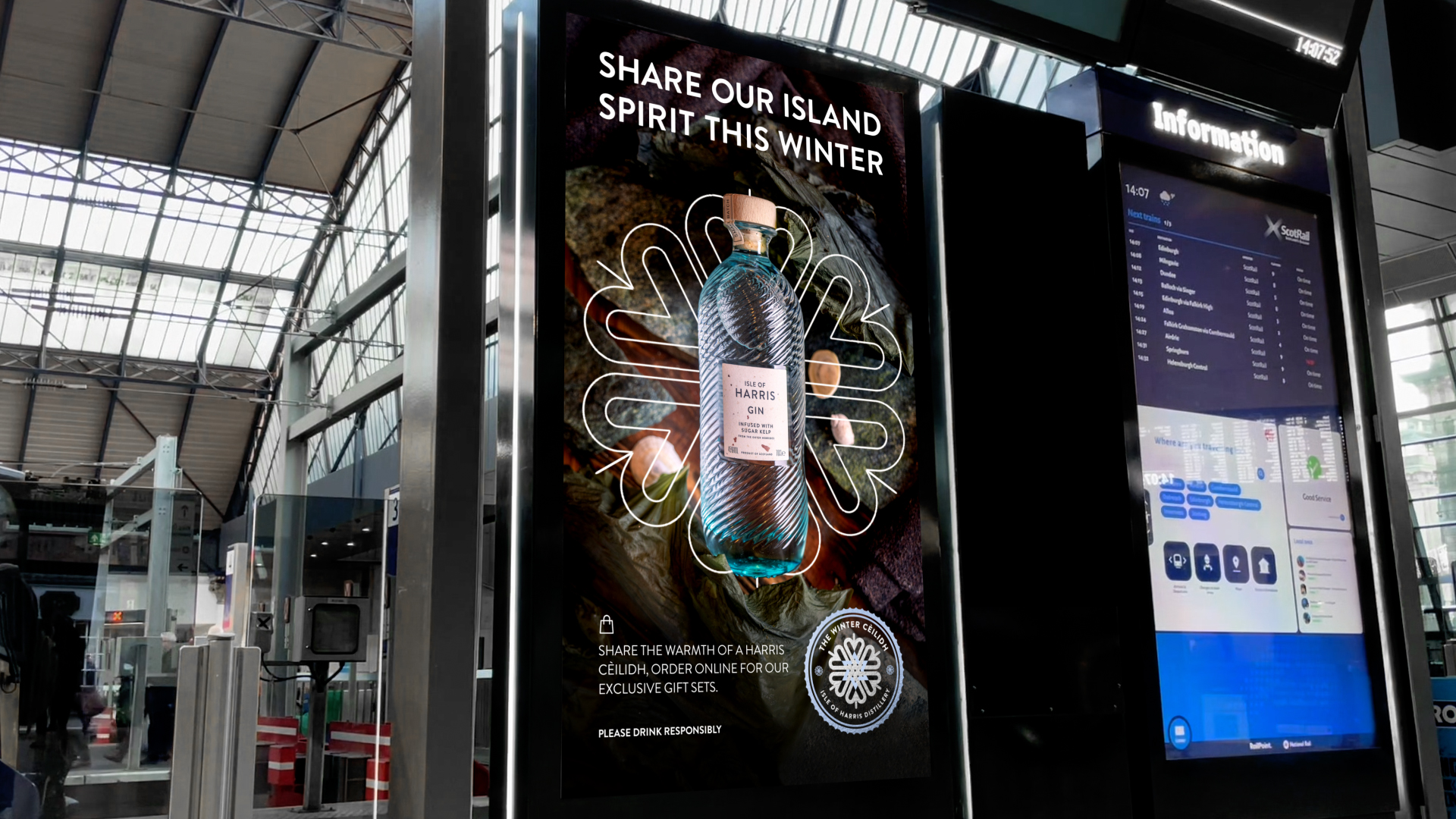 Delivered almost 8,000,000 impacts during the campaign at a very cost-effective £6.55 CPM.

Almost 30,000 clicks to the site at a highly cost-efficient £0.33 CPC.

Ultimately delivered well over 2000 online sales.

Paid social drove sales 54% more cost-efficiently year on year.