Dog Digital named a 2020 Sitecore Experience Award Winner
Dog Digital today announced it has won a Sitecore Experience Award (SEA) in the Most Sophisticated Implementation category (EMEA-South region) for its work with Comgest S.A. The agency was recognized for its delivery of a personalised, multi-lingual, multi-country, and multi-audience experience based on Sitecore XP 9.
The Sitecore Experience Awards 2020 recognize brands that have built truly customer-centric digital experiences with Sitecore® technology. The SEAs are awarded to Sitecore customers and their partners whose entries clearly demonstrate that their Sitecore solution delivers an outstanding experience for all users from partner developers and internal customer marketers to business and IT users and end-user customers.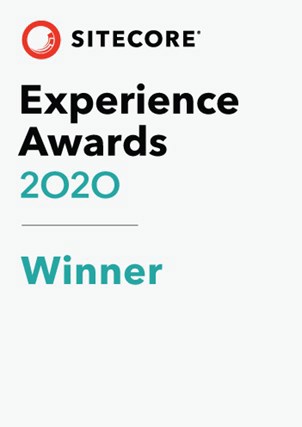 The new Comgest website appears deceptively simple, although it delivers a personalised, multi-lingual and multi-audience experience. "We're proud of the team for designing and building a site which maintains regulatory compliance across multiple country jurisdictions without compromising the customer experience," said Alex Petrie, Head of Client Services at Dog. "Using Sitecore Experience Platform as the basis for this new site, we were able to integrate external services and automate content tasks to help a small team manage a complex site."
"Showcasing the complex capabilities and scalability that Sitecore enables for organizations and brands, we're proud to recognize some of the most sophisticated implementations we've seen from customers and partners at the 2020 Sitecore Experience Awards," said Paige O'Neill, CMO, Sitecore. "Helping organizations make data-informed marketing decisions, utilize content more effectively across channels and regions, and deliver more personalized experiences is at the heart Sitecore's integrated platform. We have seen exceptional customer work this year, unlocking new levels of audience engagement and shortened time-to-market for content creation to provide superior digital experiences that drive ROI and deliver business value."
SEA 2020 winners were selected as they demonstrated to the judges that they used Sitecore solutions to make significant and measurable impact in terms of experience or content management.
Through the rigorous selection process, each entry was judged by a panel of Sitecore leadership from that entry's region. There are five regions that evaluated and approved all regional selections based on specific selection and scoring criteria.
All category winners were automatically entered for the Ultimate Experience Award, an honor given to entrants whose digital transformation has elevated the customer experience. The four Ultimate Experience Award Winners will be announced during Sitecore Symposium 2020, October 26-28, 2020.
About Sitecore
Sitecore delivers a digital experience platform that empowers the world's smartest brands to build lifelong relationships with their customers. A highly decorated industry leader, Sitecore is the only company bringing together content, commerce, and data into one connected platform that delivers millions of digital experiences every day. Leading companies including American Express, ASOS, Carnival Cruise Lines, Kimberly-Clark, L'Oréal, and Volvo Cars rely on Sitecore to provide more engaging, personalized experiences for their customers. Learn more at Sitecore.com.